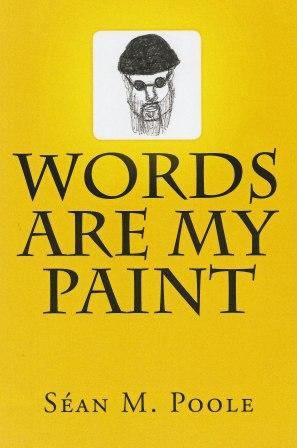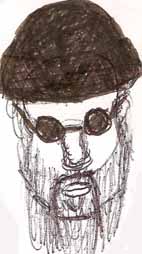 A chapbook of poetry and illustrations for adults by Séan M. Poole.
---



About the Author:


Séan M. Poole was born in New York City and raised in Southern California. He has traveled from border to border and coast-to-coast most of his adult life. He writes poetry, plays, scripts, short stories, magazine articles, advertising copy, press releases and artists' monographs. His first book "GATTORNO: A Cuban Painter For The World" is the culmination of ten years of passionate commitment, obsessive study and meticulous research. It won the 2009 Eric Hoffer Award for Excellence in Independent Publishing, first place in the 2009 New England Book Festival Fine Art Genre and first place at the 2008 London Book Festival Fine Art Genre, and Honorable Mention at the 2008 New York and San Francisco Book Festivals. Poole lives in North Myrtle Beach, South Carolina where he is putting together a collection of poems and short stories, working on another book about Gattorno and collaborating with Allen John Olson on a new book detailing the history of the American Renaissance Festival.
---
REVIEWS:


Words Are My Paint
By Sir Real on January 18, 2013

Sean Poole literally paints vivid mental paintings with his words. Whether those cerebral images are whimsical or terrifying they cannot help but get his often surreal concepts imprinted upon your brain!
__________________________________________
Roller Coaster Of Word Wonder!

By cytronella on March 26, 2013

I love this book! It isn't your kid's book of poems - these are adult in nature, and speak of world most never get a peek into - one of hecklers and shows, mystery and magic, love, loss and discovery! The author has not only given you a peek into his thoughts, he has illustrated the volume himself - while roughly rendered (he is, after all, a word painter, as the title states!) they serve the perfect accompaniment to the volume. If you like Ginsberg or Bukowski, you are going to love this volume! Get yours today!

__________________________________________

Painting With Words.
December 21, 2012
By Write Knight

"Words Are My Paint" is a quirky chapbook of poetry reminiscent of the publications from the beat generation. A nice piece to set on your nightstand, or by the fireside chair. Pick it up and nibble on a morsel at a time, or a handful.

Sean Poole captures some unique sentiments that fellow writers will appreciate in such pieces as "How" , "Hotel Stationary", "Dues" and "Looped". Elements of the gypsy lifestyle are captured in references to his years on the Renaissance Festival circuit in the delightful "And Lo, My Tent Did Mock Me", "The Season Begins" and "Over Wheels".

Bittersweet tears of aging and loss season others, such as "Full Circle", "Saturday Morning" and "The Influence of Uncles". In turns whimsical, political and satirical - it even includes a nod to `noir' with "Portrait of a Woman As Seen From The Passenger's Seat" - I could practically hear Tom Waits raspy voice reciting it.

The slim tome is liberally illustrated with doodles and sketches from the poet. Giving you the feeling you're rifling through his memories and psyche at the same time.

A few rough rhymes and metrics... to be sure. But the images, man... the aftertaste of these snacks.

Makes me want to try my hand at poetry again.


---
"Words Are My Paint" can be purchased at Amazon.com in paperback or for Kindle. Click on the link to take you there. Amazon.com