For more diverse items with images of tigers or other animals on them, visit my Cafe Press Stores.
On The Wild Side
Images of tigers, lions, and other animals on mugs, pillows and other gift items.
Art By Terri Cabral
Images of landscapes, animals and more on gift items - mugs, bags, iPad covers, etc.
---
Many of the following drawings & paintings are matted & ready to frame.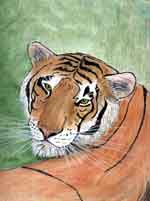 Ayla

Pen & Ink, watercolor pencil, 9" x 12" matted 12" x 16"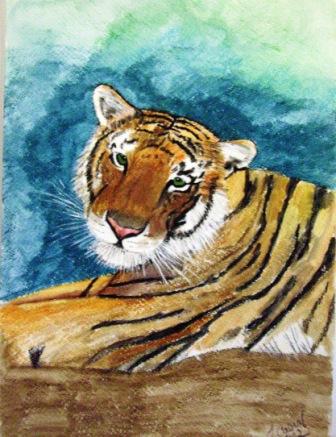 Ayla the tiger
11" x 15" watercolor pencils on watercolor paper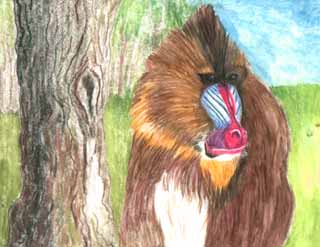 Mandril Baboon
9"x12" Matted & Framed w/ Glass & Wood Frame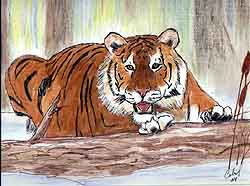 Curious Tiger

9"x12", Matted 12"x16"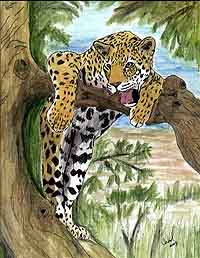 Leopard in Tree

9"x12", Matted 12"x16"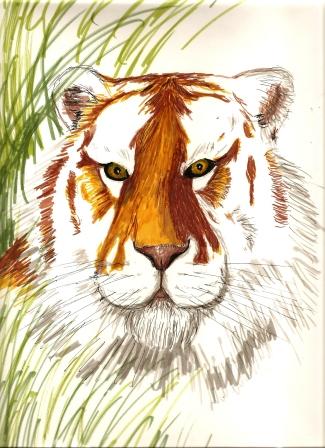 Golden Tabby Tiger
11" x 14" matted 16" x 20"