This website is maintained by the Gattorno Foundation. Terri Cabral, President, holds the copyright for ALL Gattorno images. Use and reproduction of Gattorno images without permission is illegal. Violators will be prosecuted to the full extent of the law. Permission can be granted to use the images. Please email The Foundation for permission.

---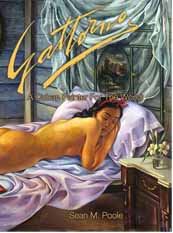 Excellence in Independent Publishing
2009 Winner


"Gattorno A Cuban Painter For The World"


By


Sean M. Poole

WINNER - London Book Festival 2008
New England Book Festival 2009

Photography / art genre category



"...A gorgeous coffee table book that combines English and Spanish in one edition, "Gattorno: A Cuban Painter For The World" would be a welcome addition to any art-lover's collection, particularly those with a taste beyond the established art canon."... London Book Festival



"...He (Gattorno) is truly a rediscovery in the classic sense of the word, and his remarkable body of work is lovingly recreated in the book, which covers a selection of oil painting, ceramics, works on paper and other mediums."... London Book Festival



Honorable Mention - New York Book Festival - 2008
&
San Francisco Book Festival - 2009

---
SOLD exclusively through the Gattorno Foundation


This is a 9" x 12", 248 page book in English and Spanish with full color pictures and plates of Gattorno's life work.
$100.00


(FREE SHIPPING Media Mail - Flat Rate Priority Mail-$12.50)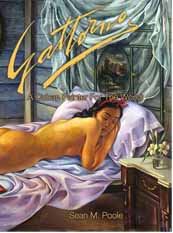 Purchase this award winning art book TODAY!

Purchase securely through PayPal.

---
To view works for sale, please go to Gallery 1. Click on the icon below.
Gallery 1


---
Come visit our store on CafePress!
At Cafe Press you will find some of Gattorno's images on various items such as keepsake boxes, tiles and Christmas ornaments.



---
MEET THE AUTHOR

Sean M. Poole
(Click on image or name to view his bio page.)


Mr. Poole is available for lectures at galleries, art classes, libraries, and book clubs. Please email him at agattorno@aol.com and put lecture in the subject. Thank you.





Read about Mr. Poole's latest release - a book of adult poetry titled "Words Are My Paint".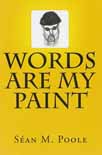 ---
Book Review by US Review of Books 2009

(Click on the image to read the US review.)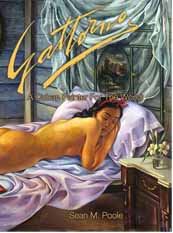 ---
LIBRARIES - SCHOOLS - GALLERIES


Email the Gattorno Foundation and we will send you our wholesale price list.

agattorno@aol.com


---
Purchase Prints & Note Cards!


Click on image to view selection of frame-ready prints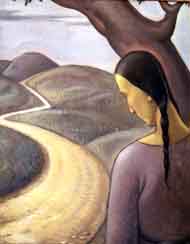 Click on the following image to go to the note card shopping page.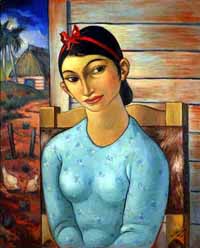 The Antonio Gattorno Website features images as important and visually exciting as any of the great 20th century paintings already recognized as masterworks of the era.

Antonio Gattorno (Cuban, 1904-1980) was one of the pioneers of the modern art movement in Cuba. Gattorno was the first Cuban artist to achieve a reputation as a universal contemporary. Ernest Hemingway and John Dos Passos sponsored Gattorno's first U.S. exhibit in 1936. From the 1930's through the 1970's, reviews of his solo exhibitions in the New York Times and other important newspapers considered him a major talent and compared him to artists as diverse as Eduard Manet and Salvador Dali.

This site has been established to re-introduce the world to these images which are as fresh and exciting as the day they were finished.




Please take some time to browse through our galleries, or purchase the book, note cards and prints.




Para una biografía en el español, por favor haga clic aquí.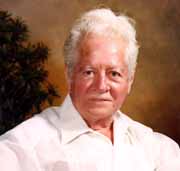 Thank you for visiting our site.





Please drop us an email.



How to obtain a Certificate of Authenticity


Click HERE for Certificate information


Antonio Gattorno



Information on Sean M. Poole



"Gattorno - A Painter Of Surface and Symbol" by Sean M. Poole



Gallery 1 - Works For Sale



Gallery 2 - The Bacardi Mural - 1937



Gallery 3 - Modern Primitivism 1929 - 1939



Gallery 4 - La Siesta - 1939 - 1940



Gallery 5 - Surrealistic Romanticism of Classical Discipline



Gallery 6 - Surrealismo Puro - 1950 - 1980


---